Round Top Car Hauler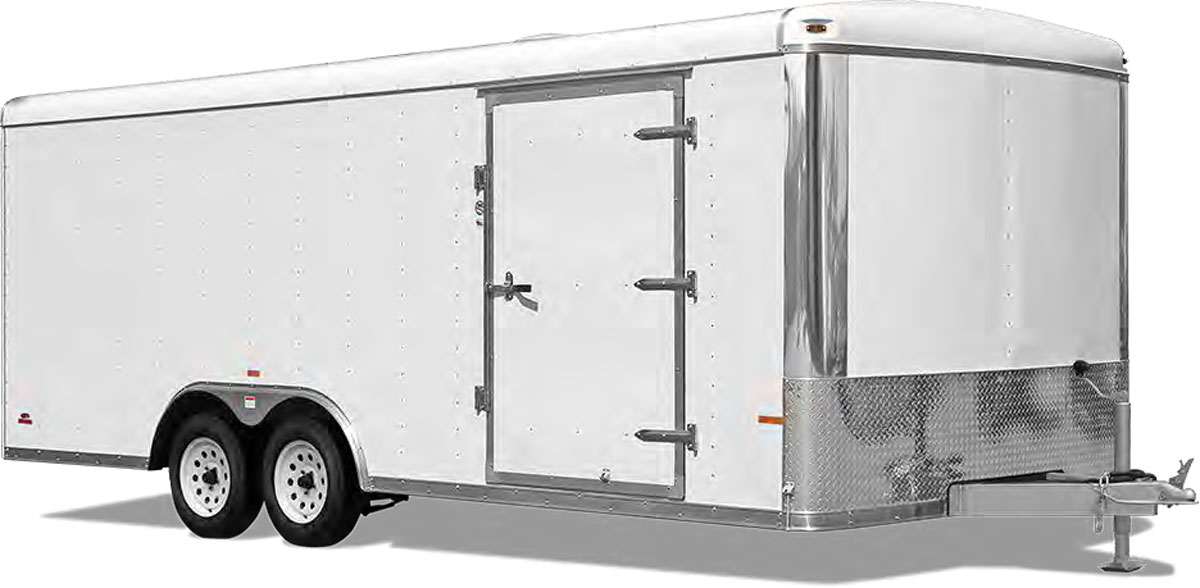 Premium Car Coverage
A lighter frame means a lighter load on your wallet at the pump. Our ARST and ARTT models are an investment in the longevity of all of your vehicles, whether the towing vehicle or the one you are hauling. Sizes range from 5'x8' to 8.5'x32', and everywhere in between. Optional doors, cabinets, and other features let you personalize your trailer. Let us help you move the cars that move you. Product is also available in steel.
5′ Wedge With Fiberglass Cap
Example: 20′ Box, Plus Wedge = 25′ Trailer
Note: For floor and ceiling calculations, add 5 feet to the call size of the trailer to allow for the length of the wedge: Example for a 8.5′ x 10′ trailer, use 15′ for the floor and ceiling calculations.